Drishti Dhanwantari Eye Collection Centre
Department of Shalakya Tantra (Ayurveda Ophthalmology &ENT) in association with Shankara Eye hospital, Bangalore has established a fully functional eye collection Unit.
SDM Institute of Ayurveda and Hospital has signed an MoU with Shankara Eye hospital, Bangalore.
The endeavour was formally inaugurated on 17th September 2016 in the presence of our Vice president Shri Surendra Kumar and Principal Dr Jagadeesh K.
The Shalakya Department at SDM Institute of Ayurveda and Hospital, Bengaluru works towards recovering, preparing and delivering donated eyes for cornea transplant to Shankara Eye Hospital.
The faculty members of the Shalakya department have undergone training for enucleating at Shankara Eye Hospital, Varthur Main Road, Marathahalli, Bengaluru.
In tandem with this endeavour, department organises regular eye check up and awareness camps to enlighten the importance of eye protection and eye pledging amongst the general public.
First Successful eye enucleation was done on 24th November 2016. More than 2800 individual have pledged their eyes for donation till 2018 end. Twenty two eyes have been successfully enucleated by our eye collection centre.
Counseling and Music Therapy
In order to create awareness to the patient or client about his ailment and to strengthen his emotional quotient, a one to one counseling is planned under absolute confidentiality.
Counseling comprises of an interview with the individual to understand the various events/ incidents of life which might have evolved into their core personality and psychological pattern
Accordingly, certain practical sessions are customized to bring about the makeover.
Music therapy or Yoga nidra (For stress &anxiety): Individual is guided into deep state of relaxation through music and specific instructions.
Breath work: For issues related to anger, frustration and deep guilts
Age regression sessions: for negative perspective in life, mental blocks and childhood victimization
Past life regression sessions: for chronic ailments, karmic patterns and psychological healing
Facility available: Every Friday
Morning Session: 9:30-1:30 pm
Evening session: 2:30- 5:30 pm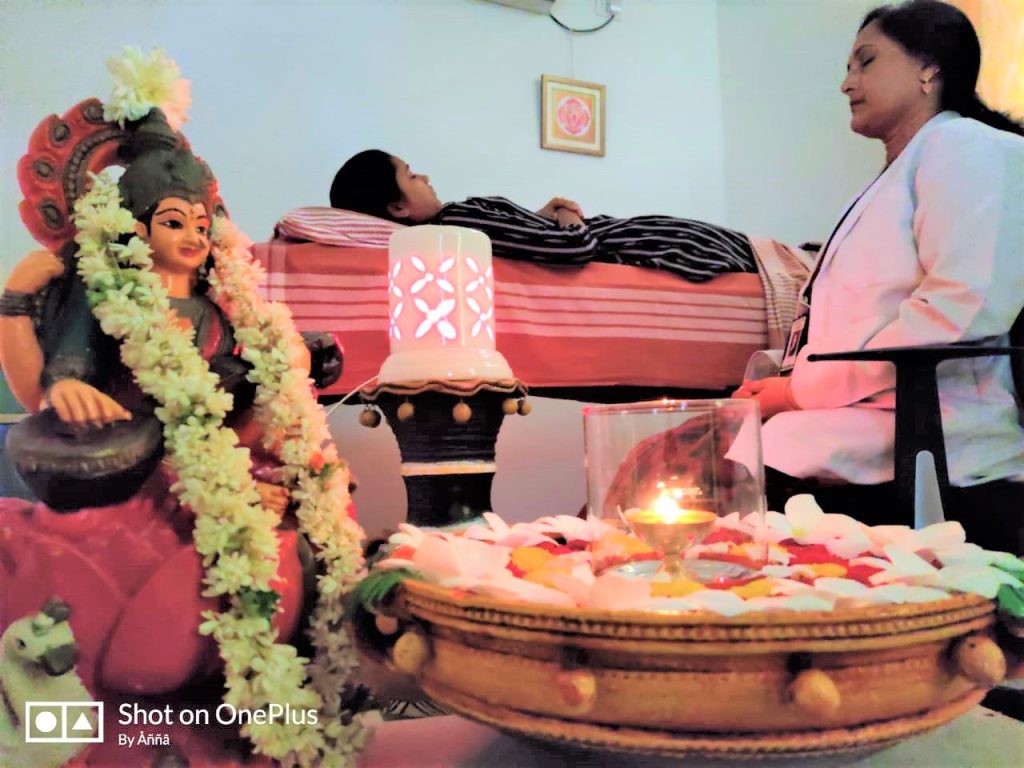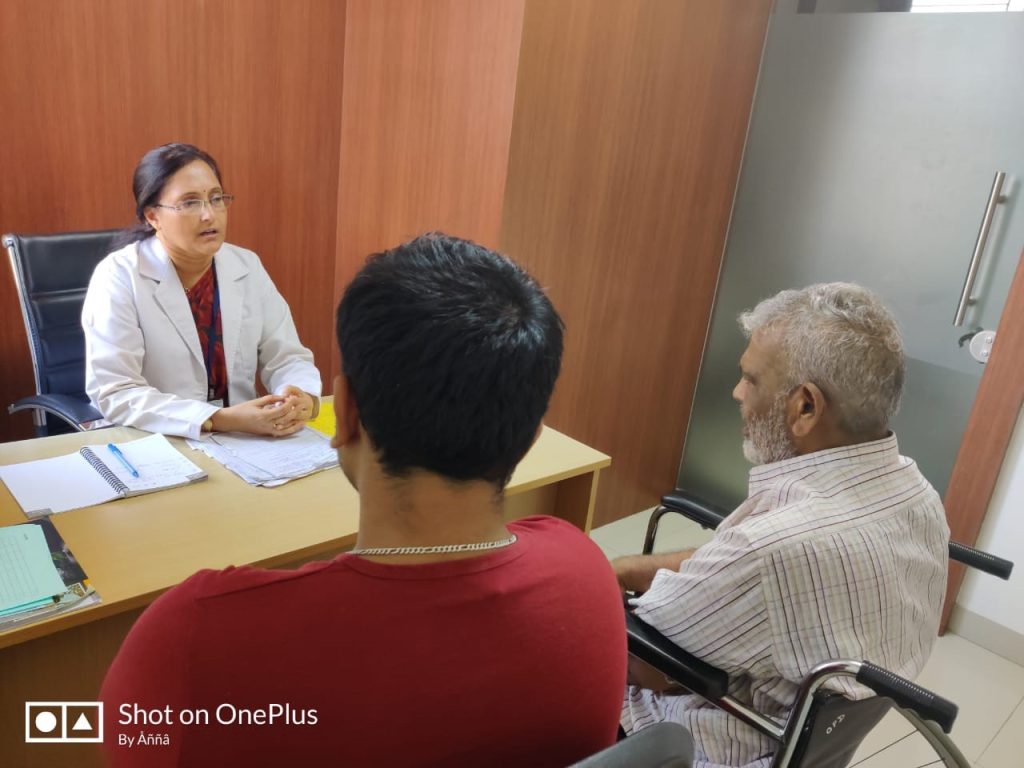 Physiotherapy, Yoga and Naturopathy (Phyona) Facilities
Another speciality of SDM Ayurveda Hospital is the multidisciplinary approach for the management of clinical conditions which are proven effective with such approaches. This multidisciplinary approach utilises the goodness of Panchakarma pre procedures along with Physiotherapy, Naturopathy and Yoga customised as per the patient's diagnosis reports and condition.
Physiotherapy
All the techniques commonly used by Physiotherapists such as Joint mobilization, soft tissue massage, triggers point therapy, ultrasound, TENS (Transcutaneous electrical nerve stimulation), stretching and strengthening exercises are employed in the unit.  All of the above techniques aid faster recovery of joints, muscles, ligaments, and tendons to function better.
Facilities available in our Physiotherapy Unit
Interferential therapy (IFT)
Transcutaneous electrical nerve stimulation (TENS)
Muscle stimulator
Ultra sound therapy (US)
Traction Unit
Hot moist pack unit
Shoulder exercises
Parallel bars, steps and ramp – for gait training
Treadmill
Cross trainer
Other exercise therapy equipments
Naturopathy
The healing powers of nature are utilized in the form of Natural healing techniques. Naturopathy advocates that the accumulation of toxins in the body is the root cause of all ailments. Panchabhuta – the five great elements of nature are utilized in this form of treatment which is found to have immense healing potential.
Facilities available at our hospital are
Earth – Mud baths, Hot mud packs , Ganji turmeric bath
Water –   Immersions and enema
Air – Reflexology walks, Breathing exercises, Outdoor walking
Fire – Oil baths and Dry and Oil based Fomentation therapies
Ether – Fasting therapy- fruits, vegetables and herbal juices
Other Treatments available:
Oriental healing techniques such as Acupressure and Acupuncture – for management of pain, metabolic disorders and infertility.
Naturopathy diet – specific for Diabetes, Obesity and Hypertension, special fruit diets and juice diets
These approaches help in degenerative and chronic conditions like rheumatoid arthritis, osteoarthritis, chronic and allergic respiratory problems, gastro-intestinal problems and hypertension.
Yoga facility
Yoga practice helps in overall personality development of an individual on physical, mental, spiritual, intellectual and emotional levels by performing asanas, pranyamas, kriyas and meditations. The hospital has a spacious and serene Yoga hall.
The hospital aims to provide the benefits of Yoga to health seekers.
Facilities available
Morning Session: Pain management Yoga – 7 am – 8:30 am
Evening session: Dynamic yoga/Power Yoga – 4 pm – 5 pm for Obesity & fitness
Individual yoga: Half an hour session – customized program