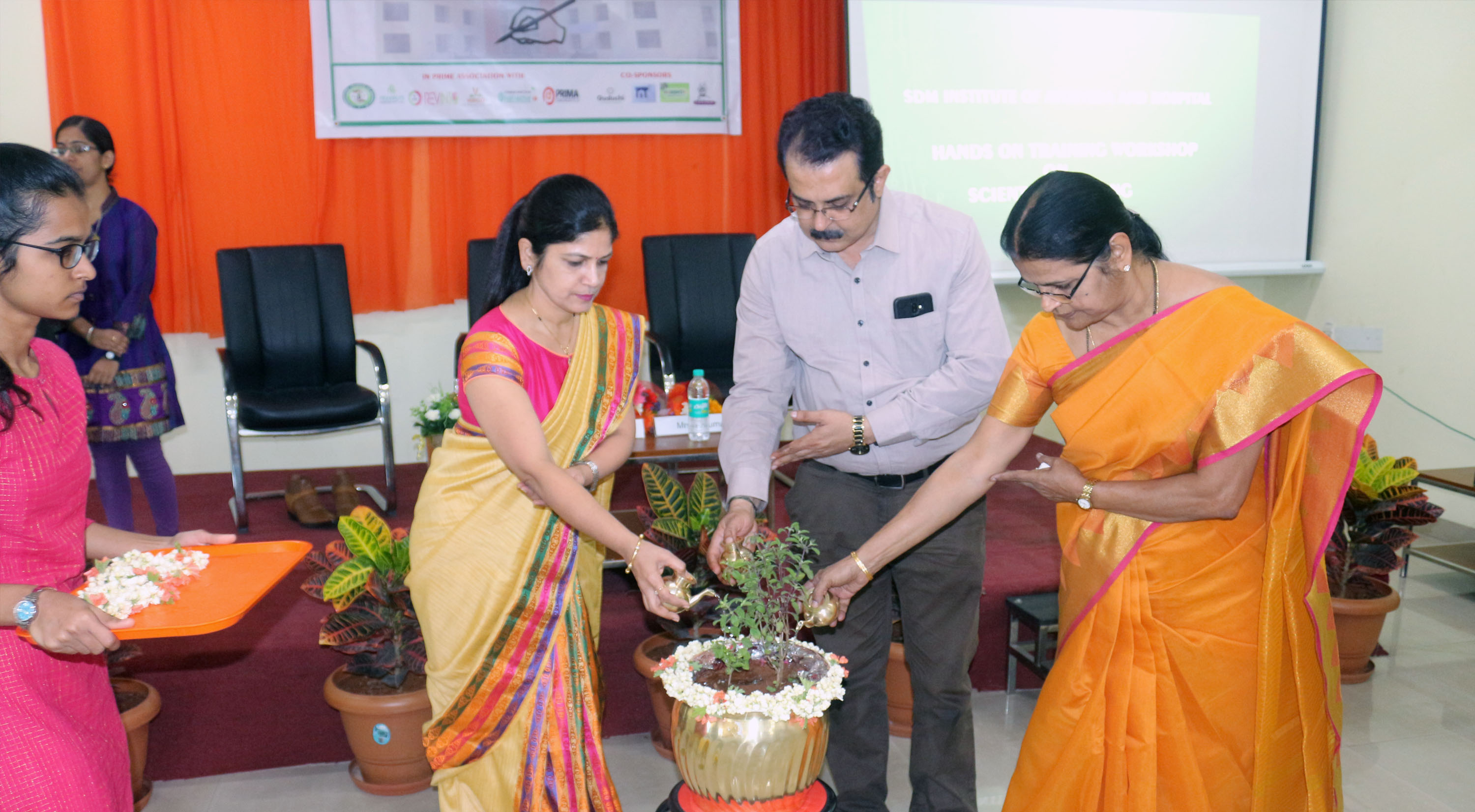 Hands On Training Workshop On Scientific Writing
One day scientific writing workshop for postgraduate scholars, faculty members and researchers of Ayurveda was conducted at SDM Institute Auditorium on 25th January 2019. The official inaugural program was done soon after the registration .The chief guest and resource person was Dr Jyothi Nagmoti, Professor, Department of Microbiology, Jawaharlal Nehru Medical College, Belgaum. Dr Jagadeesh K, Principal of SDMIAH presided over the function and addressed the gathering.
Thirty six delegates from various Ayurveda colleges in Karnataka participated in the training workshop. The participants were given hands on training and lecture on Art of Scientific writing and Art of Scientific publishing by Dr Jyothi Nagmoti. Professor Hari Narayan, Chief Librarian, SDM IMD Mysuru elaborately dealt with the referencing styles, bibliography and gave hands on training of using Zotero software.
The feedback of all participants was very encouraging and urging us to take up similar hands on training workshops from the institution.