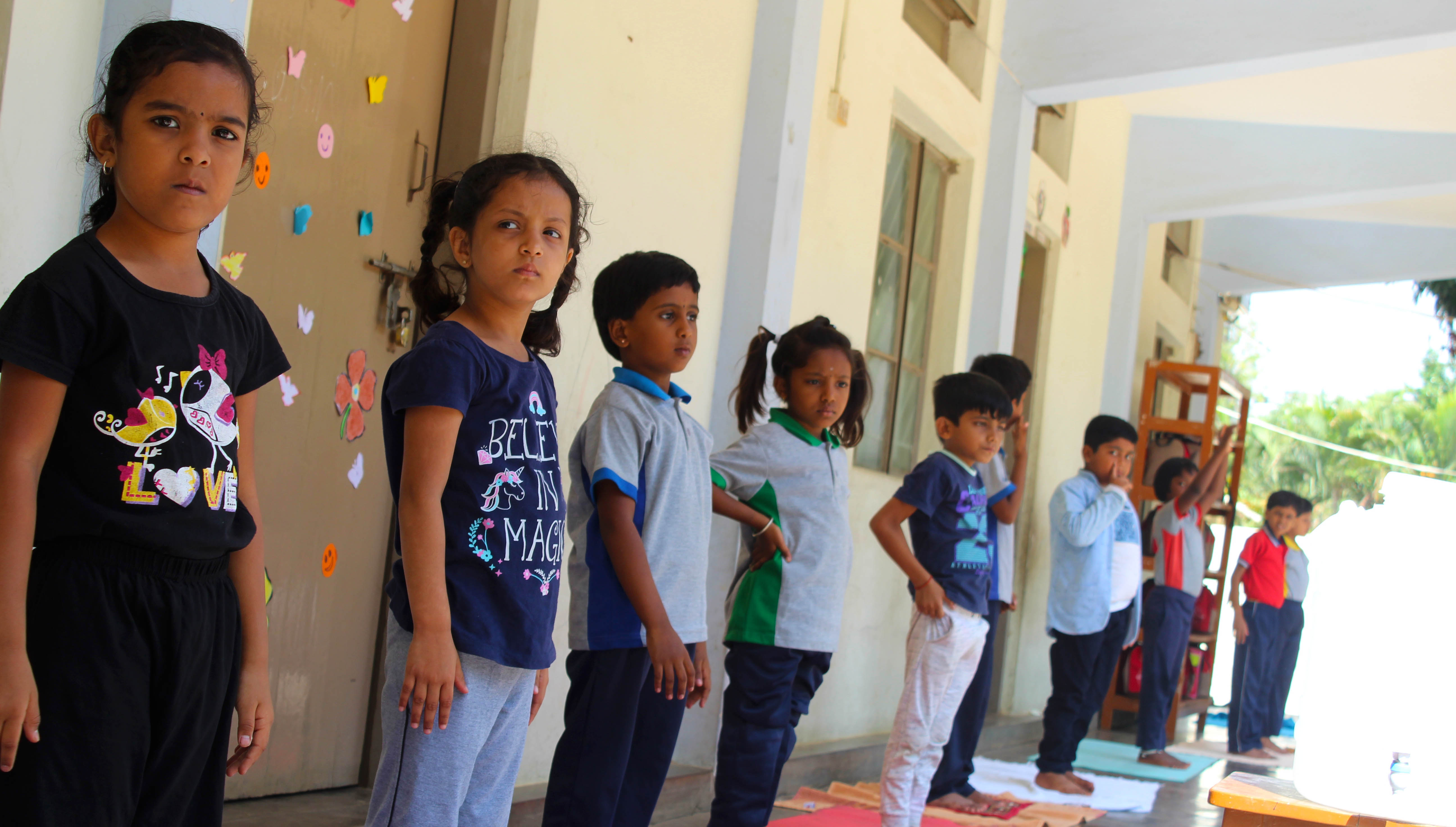 Preparatory Yoga training for school students
The NSS Unit in association with the Department of Swasthavruttha, conducted preparatory yoga camps from 15th June to 20th June, 2019 invarious nearby schools to mark the occasion of International Yoga day.
Twenty trained student volunteers from our college enthusiastically took part intraining the school students to spread the awareness of curative benefits of yoga and meditation. Students were taught according to common yoga protocol.The energy and the enthusiasm were seen among the students as they went through the session.
Government primary and high school, Kengeri
SGK Modern public school, Anchepalya
Government primary school ,Anchepalya
Divine nursing college
St. Benedicts CBSE high school, Anchepalya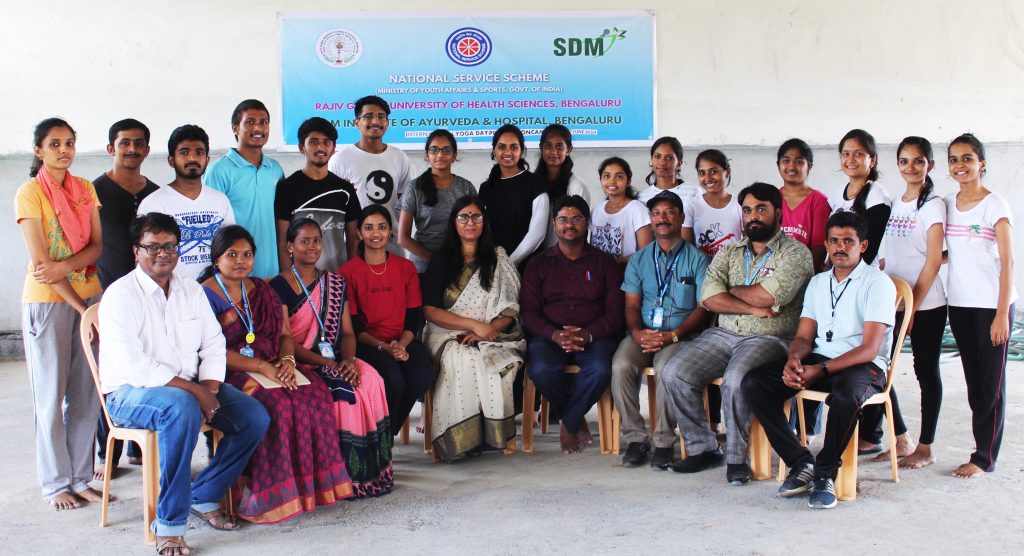 St. Benedicts PU college, Anchepalya