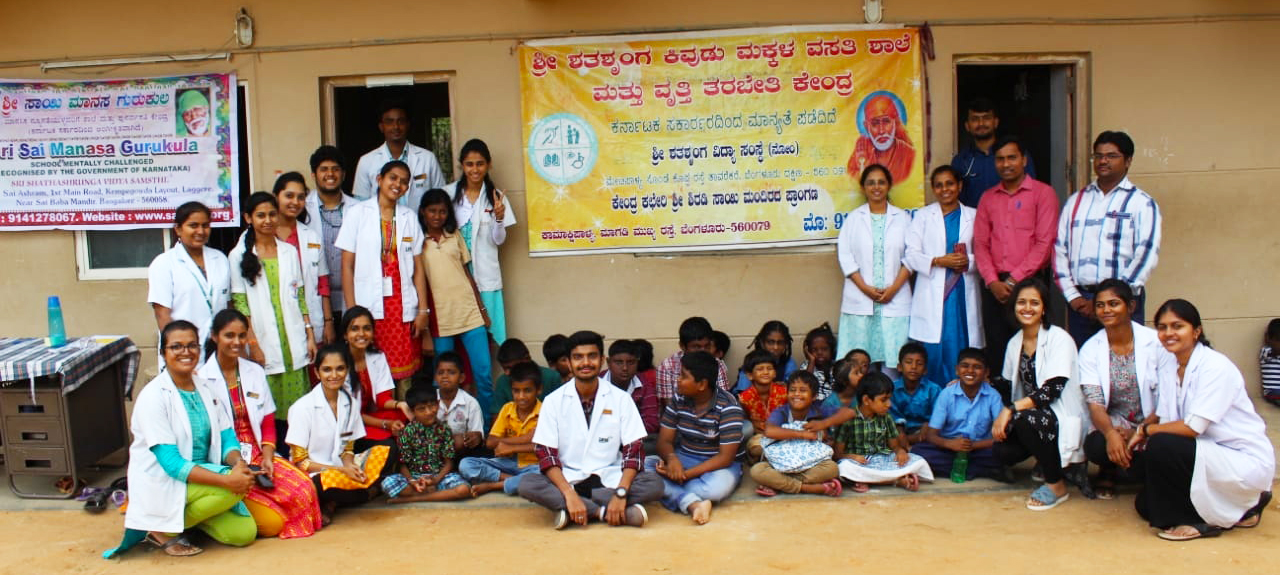 Doctors' Day at SDM Ayurveda observed at special school and orphanage
The NSS Unit in association with the Department of Swasthavruttha, conducted preparatory yoga camps from 15th June to 20th June, 2019 invarious nearby schools to mark the occasion of International Yoga day.
Student council in association with NSS organised a free medical camp at Sai Vrindavan, Shathashrunga Vidya Samsthe, an orphanage and school for the deaf and dumb and old-age home on July 3rd 2019, on the occasion of doctor's day.
The medical camp was sponsored by the doctors of SDMIAH. Dr Mahesh from Dept of Kaya chikitsa, Dr Srilaxmi from Dept of Kaumara Bhritya and Dr Divya Stuvert from Dept of Shalakya Tantra examined around 150 children and 80 adults and provided medicines to them.
Soaps, shampoos, sanitary napkins, fruits were also given to the organisation.
Around 50 medicinal plant saplings were planted in the campus of the organisation.