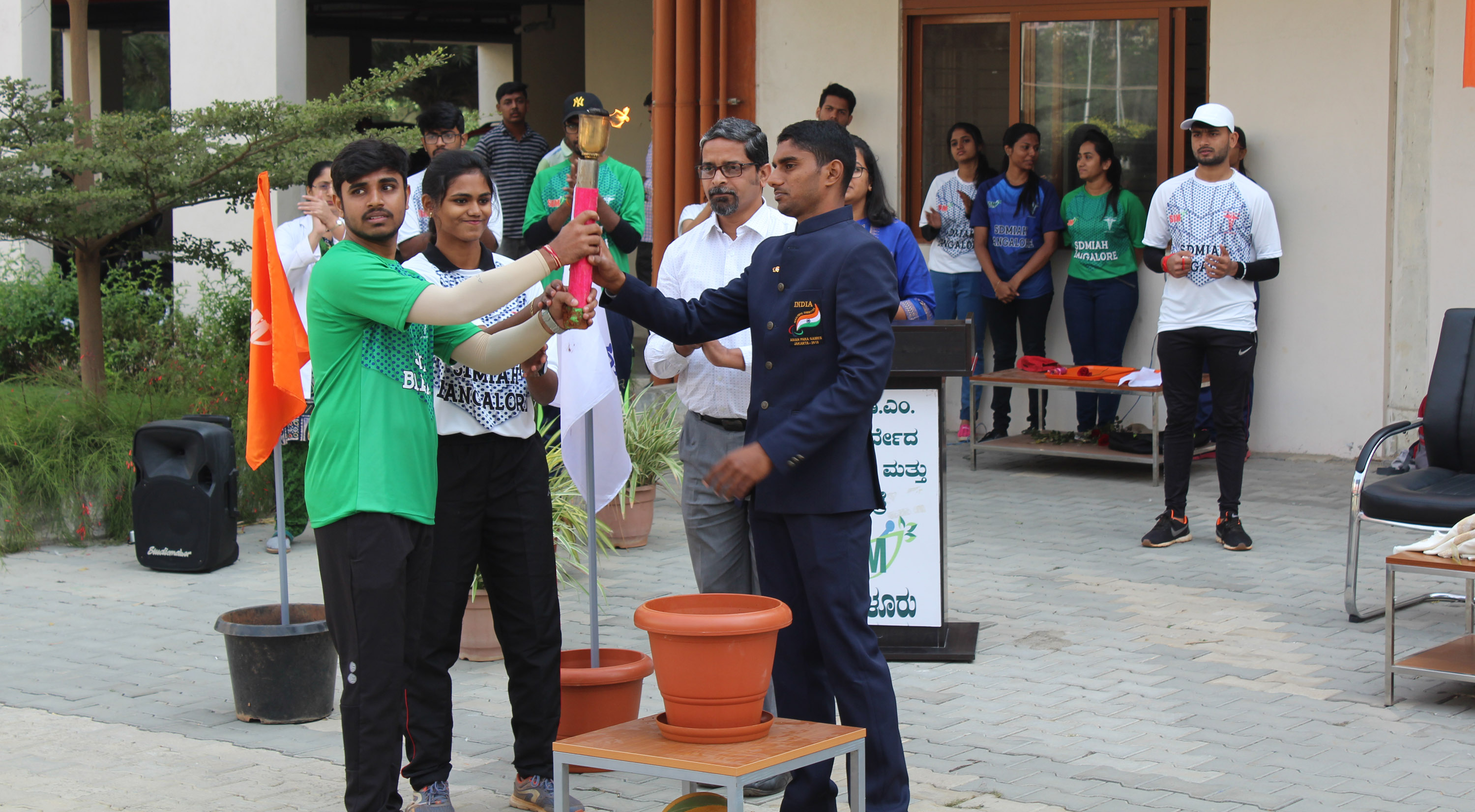 Kreeda manthan 2019
Anvikshaki- Skill development workshop for Ayurveda Human resource" was organized on 29th January 2018 for PG Scholars to foster research culture among the scholars of Ayurveda. The resource person was Dr Pra… Praveenkumar Shetty, Research Co-ordinator, Central Research Lab, SDM College of Medical Sciences & Hospital, Dharwad.
The 3rd annual sports meet, Kreeda manthan 2019, was conducted on 21st and 23rd of January 2019, in the ground of SDM institute of Ayurveda and St. Benedict's school respectively.
The event was inaugurated by honorable chief guest of the day, Mr Bharath KA who is an Indian athlete and also a fitness trainer and athletic coach at sports authority of India whose achievements inspired the students. The students participated according to the houses in which they were divided into, namely House Charaka, House Sushrutha, House Vagbhata and House Kashayapa, each consisting of 100 students and lead by a boy house captain and a girl house captain.
On 21st, the preliminary and final matches of throwball, volleyball and preliminary match of cricket were played.
On 23rd, track events such as 100m, 200m, 400m, 800m, relay, final match of cricket, football, shotput and discuss were held.
Students utilized this opportunity in exhibiting their strength and talent in the true spirit of sportsmanship, during the 2 days.